Watch Video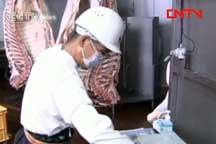 Play Video
Pockets of lethal levels of radiation have been detected at Japan's crippled Fukushima Daiichi nuclear plant.
The plant's operator Tokyo Electric Power reported on Monday that radiation exceeding 10 sieverts per hour, a level that could lead to incapacitation or death after just several seconds of exposure.
The result was found at the bottom of a ventilation stack standing between two reactors.
Meanwhile, Japanese authorities have ordered Tochigi prefecture to halt all shipments of beef after radiation exceeding safety standards was found.
The Tochigi ban comes only a day after Iwate beef was banned, raising the total prefectures to four, including Fukushima and Miyagi prefecture.
The Japanese government also says it plans to inspect all its rice crops for radiation levels by the middle of next month.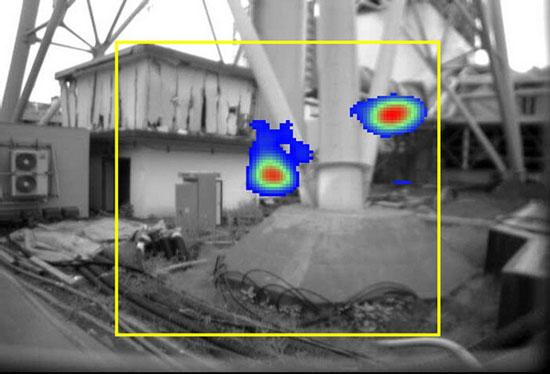 Tokyo Electric Power Co (TEPCO)'s handout shows an image taken by a gamma ray camera
showing the bottom of a ventilation stack standing between Fukushima Daiichi nuclear power
plant's No 1 and No 2 reactors, where radiation exceeding 10 sieverts (10,000
millisieverts) per hour was found as shown in red, in Fukushima prefecture, northern Japan
July 31, 2011, released by TEPCO August 2, 2011. [Photo / Agencies]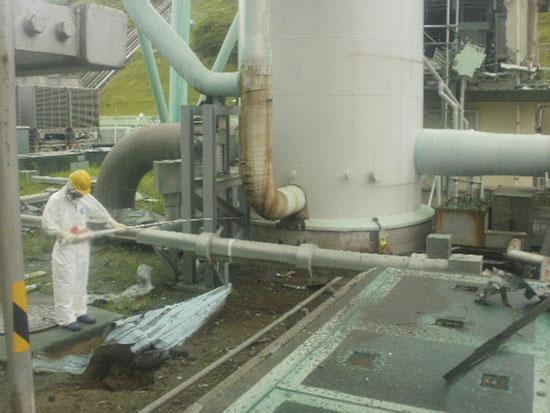 Tokyo Electric Power Co (TEPCO)'s handout shows a worker in protective gear measuring
radiation levels at the bottom of a ventilation stack standing between Fukushima Daiichi
nuclear power plant's No 1 and No 2 reactors, where radiation exceeding 10 sieverts (10,000
millisieverts) per hour was found, in Fukushima prefecture, northern Japan August 1, 2011,
released by TEPCO August 2, 2011. [Photo / Agencies]
Related stories
Editor:Liu Fang |Source: CNTV.CN