Watch Video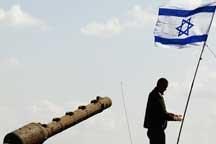 Play Video
Over to Israel now where, after deploying the first Iron Dome anti-rocket system in the southern desert, the country is now actively working on the David Sling air defense system, as well as Arrow 2 and Arrow 3.
In the northern region of Haifa, the Israeli air force is setting up another Iron Dome anti-rocket system to project its borders from attacks. With financial assistance provided by the US, the Israeli government has recently bought 4 additional Iron Domes for a total cost of over 100 million US dollars.
The Iron Dome is the first step in Israel's 5-year air defense blueprint. The system is designed to intercept short-range rockets and mortars and destroy them in mid-air. The next stage is the "David Sling" which is deployed to intercept medium-range missiles. Finally come Arrow 2 and Arrow 3. These 4 systems, along with a high performance radar and satellites, give Israel a full range air defense.
An Israeli military official said, "It's a huge challenge for us to establish a sophisticated air defense system like this. It's unprecedented. You can not find an earlier example of this in other countries."
In a military research center in Israel, developers are simulating a wartime interception operation. Scientists here claim the system can accurately distinguish enemy targets from Israeli aircraft.
Reports say several countries have shown considerable interest in purchasing this air defense system.
Related stories
Editor:Liu Fang |Source: CNTV.CN