Watch Video
Play Video
One year ago, Zhou-qu county in northwest China's Gansu Province was battered by a severe mudslide, which left more than 1-thousand-700 people dead or missing. To mark the 1-year anniversary, commemorating activities will be held Monday morning, which is expected to draw more than 7-hundred participants.
Reconstruction of Zhou-qu county is now in full swing. Work crews have started more than 1-hundred reconstruction projects. With a combined investment of 5 billion yuan, all the projects are scheduled to be completed by the end of 2012. And construction of residential buildings, schools, and medical institutes should be finished this year, according to the plan.
Authorities say part of the old town which was destroyed by the mudslide will be rebuilt, together with two new districts outside of town. Many of the displaced families will be resettled in the new districts.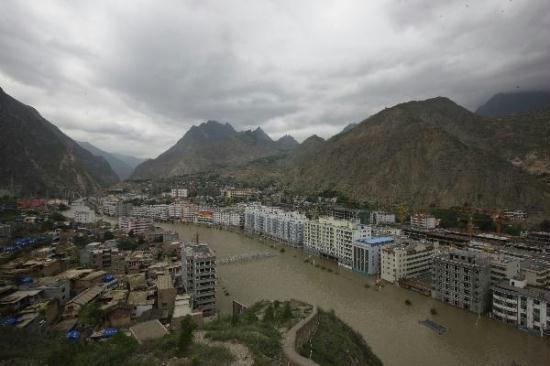 File: Photo taken on Aug. 16, 2010 shows the Bailongjiang River running across landslide-hit Zhouqu County, Gannan Tibetan Autonomous Prefecture in northwest China's Gansu Province. Large-scaled ponding area still remained in the county. (Xinhua/Xing Guangli)
Authorities have also earmarked more than 1 billion yuan to restore the local ecological environment, which was damaged by increased human activities and blamed as one cause of the natural disaster.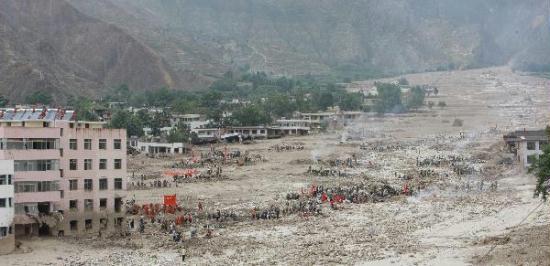 File: Rescuers work in landslide-hit Zhouqu County, Gannan Tibetan Autonomous Prefecture in northwest China's Gansu Province, Aug. 12, 2010. Large-scaled ponding area still remained in the county. (Xinhua/Xing Guangli)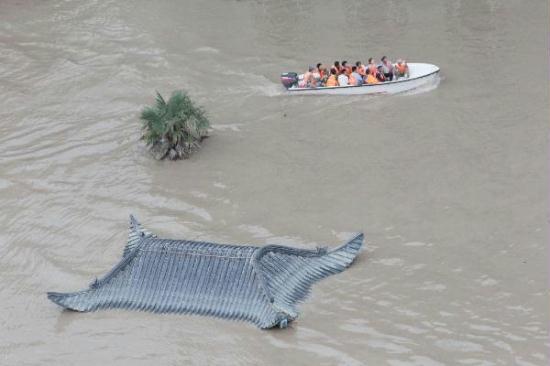 File: A boat passes by the roof of a building in the Bailongjiang River in landslide-hit Zhouqu County, Gannan Tibetan Autonomous Prefecture in northwest China's Gansu Province, Aug. 16, 2010. Large-scaled ponding area still remained in the county. (Xinhua/Xing Guangli)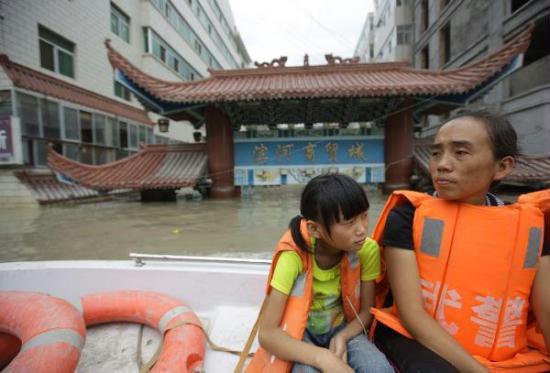 File: A woman is ferried with her child in a boat in landslide-hit Zhouqu County, Gannan Tibetan Autonomous Prefecture in northwest China's Gansu Province, Aug. 16, 2010. Large-scaled ponding area still remained in the county. (Xinhua/Xing Guangli)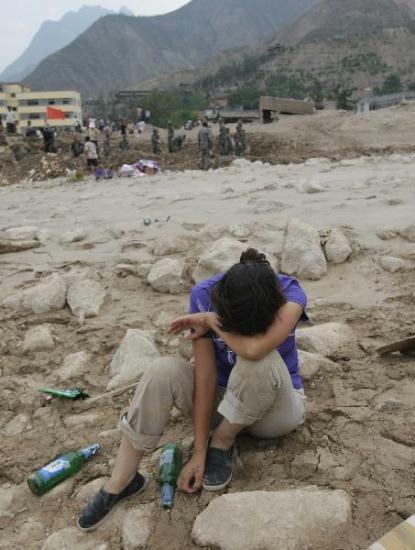 File: A woman waits for message of her missing family in
landslide-hit Zhouqu County, Gannan Tibetan Autonomous Prefecture in
northwest China's Gansu Province, Aug. 10, 2010. Large-scaled ponding
area still remained in the county. (Xinhua/Xing Guangli)
Editor:Li Wanran |Source: CNTV.CN