Watch Video
Play Video
The US Navy Seals who were killed in Saturday's helicopter crash were on a mission to help Army Rangers who had come under fire. The incident has brought attention to the role of special operations forces in Afghanistan, who are expected to take a more leading role as the US draws down its troop numbers.
A rescue mission ends in tragedy.
Over the weekend, a Navy Seal rescue team had subdued attackers who had pinned down Rangers and were departing in their Chinook helicopter when the aircraft was apparently hit.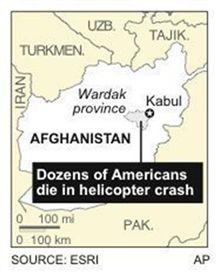 Map locates Wardak province where
a military helicopter crashed,
killing at least 30 Americans
Afghanistan has more US special operations troops, about 10,000, than any other theater of war. The forces, often joined by Afghan troops, are among the most effective weapons in the coalition's arsenal. They conduct surveillance, infiltration, capture missions and night raids.
Special forces are frequently used to target insurgent commanders as part of an effort to force the Taliban's leadership to agree to a negotiated peace.
According to NATO, from April to July this year, over 2,800 special operations raids captured some 3000 insurgents and killed nearly a thousand, twice as many as during the same time period last year.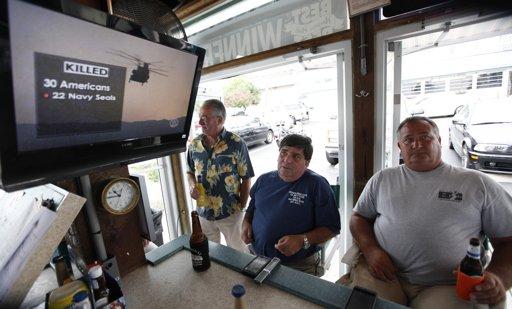 Virginia Beach residents Tom Hall, left, and Mark Janik, center, watch as news about the Navy Seal Team Six helicopter accident is displayed on a television at a bar in Virginia Beach , Va., Saturday, Aug. 6, 2011. The headquarters for the Navy Seal Team Six is located in Virgina Beach. (AP Photo/Steve Helber)
SEALs, Rangers, and other special operations troops are expected to be the vanguard of the American military effort in Afghanistan as international military forces start pulling out.
By the time combat troops have left the country, the coalition will have handed security to Afghan forces they have spent tens of billions of dollars arming and training.
Special operations troops are expected to remain in the country after 2014 for counterterrorism missions and advisory support. Just how many will remain has not yet been determined in negotiations with the Afghan government, but the United States is considering a figure around 5,000 to 20,000, far fewer than the 100,000 U.S. troops there now.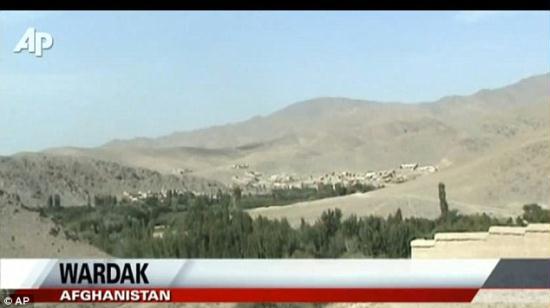 Unforgiving terrain: The Taliban-infested, rocky valleys of the Wardak province where the helipcopter was brought down.
Cars pass through the main gate of the Naval Air Station Oceanna Dam Neck Annex in Virginia Beach , Va., Saturday, Aug. 6, 2011. The base is the headquarters for Seal Team Six whose team members were involved in a helicopter crash in Afghanistan. (AP Photo/Steve Helber)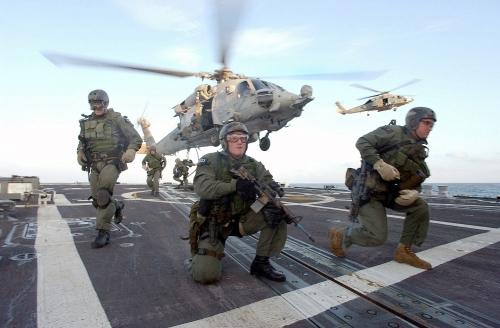 They've fought in Vietnam, Grenada, Panama, Lebanon, Somalia, Iraq, Afghanistan - and in lots of places we'll never know about. Photo by Michael W. Pendergrass.
Elite: The Navy Seals are the special operations unit that killed Osama Bin Laden.
Editor:Li Wanran |Source: CNTV.CN