Watch Video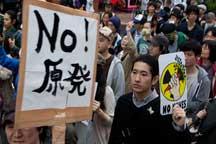 Play Video
It has emerged that Japan's system to forecast radiation threats was working from the moment its nuclear crisis began. This was revealed in an investigation conducted by the Associated Press.
The investigation raises further questions over the authorities' handling of the crisis.
Reports from the forecast system were sent to Japan's nuclear safety agency, but the flow of data stopped there. Prime Minister Naoto Kan and others involved in declaring evacuation areas never saw the reports, and neither did local authorities.
This resulted in thousands of people staying for days in areas that the system had identified as high-risk. The investigation indicated that the government's use of the forecast data was hamstrung by communication breakdowns and the lack of even a basic understanding of the system at the highest levels.
The forecast system has radiation monitoring posts nationwide. It is able to create a hazard map when the amount of leaked radioactivity is entered, along with weather and terrain data.
That technique allowed it to produce reports hours before officials began venting disabled reactors.
Editor:Liu Fang |Source: CNTV.CN