Watch Video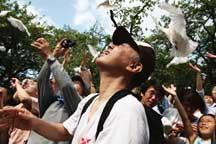 Play Video
August 15th, 1945, the surrender of Japan brought hostilities in the Second World War to a close. Sixty-six years later, some Asian countries are celebrating the day they were liberated from Japanese Imperial rule.
In Japan itself, some people are visiting the country's controversial Yasukuni Shrine. But Naoto Kan, the prime minister, has not. Keith Crane has more.
A multiparty group of 52 Japanese lawmakers pay a visit to the war-related Yasukuni Shrine in Tokyo, to commemorate the end of World War two.
The shrine honors some 2.5 million Japanese war dead, including 14 top war criminals. It is seen as a symbol of Japan's past militarism.
But some visitors say they have come to remind themselves never to repeat the mistakes of the past.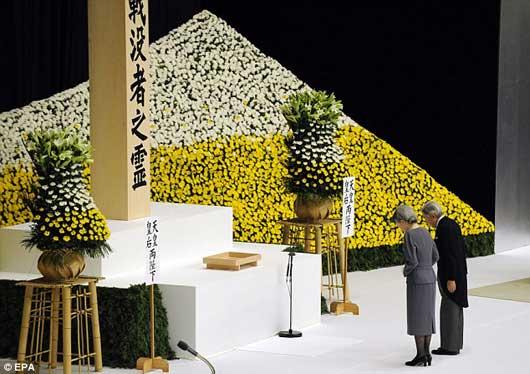 Japan's Emperor Akihito (right) and Empress Michiko observe a one-minute silence before an altar during a memorial service at Nippon Budokan Hall in Tokyo, Japan
Toshihiko Horiuchi, businessman, said, "Japan may have to show more restraint in dealing with territorial disputes between Russia, China or South Korea and resolve them peacefully with dialogue; if we fight against our neighbors over the disputes, we'll be just repeating what we've done during wartime."
No members of Prime Minister Naoto Kan's Cabinet have visited the controversial shrine for the second straight year. Kan instead took part in an official memorial ceremony at the Nippon Budokan Hall. He says Japan is remorseful over its conduct.
Naoto Kan, Japanese PM, said, "Japan caused a tremendous amount of damage and suffering to many Asian countries during the war. We deeply reflect on our past and express our sincerest condolences to those who lost their lives and their families."
Japan's Emperor and Empress also attended the ceremony, with Emperor Akihito offering prayers for the dead and hopes for peace.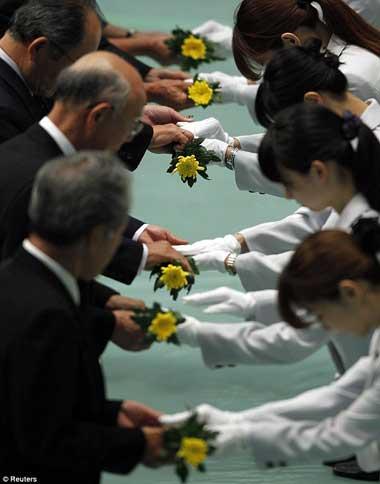 Relatives of people who died during World War Two (left) receive
chrysanthemums from officials to lay before an altar during the
ceremony at Budokan Hall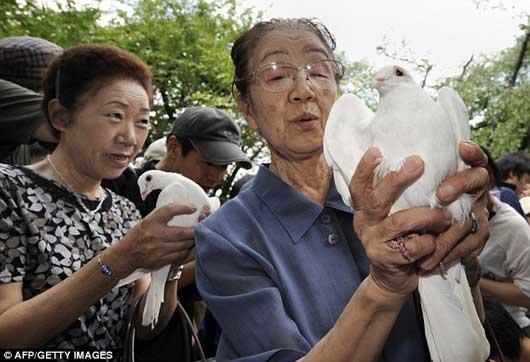 Worshippers hold white doves to be released into the air marking prayers for the country's war dead in Tokyo
Editor:Liu Fang |Source: CNTV.CN