Watch Video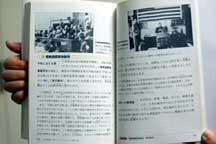 Play Video
Monday marks the 66th anniversary of South Korea's liberation from Japanese rule. South Korean President Lee Myung-bak urged Japan to teach its future generations the correct history amid heightened tensions between the two neighbors over the disputed Dokdo Islands.
South Korean President Lee Myung-bak made the call on Japan during his speech on the country's National Liberation Day, marking the end of Japan's colonial rule on the Korean Peninsula in 1945.
Lee Myung-bak said, "Japan has a responsibility to teach its young generation the truth about what happened in the past. By doing so, we can then allow young people in Korea and Japan to forge ahead into the new era with a correct recognition and understanding of history. This kind of cooperation will greatly contribute to the peace and prosperity of the world as well as to Northeast Asia."
On the matter of inter-Korean ties, Lee said that reunification is the greatest issue for South Korea.
Also on Monday, about two thousand people gathered in a stadium in Seoul to hold an anti-Japan rally.
Tensions between South Korea and Japan are rising due to the ongoing dispute over an island known as Dokdo to Koreans and as Takeshima to Japanese located in the East Sea.
Both countries have claimed sovereignty over the islets.
Editor:Liu Fang |Source: CNTV.CN