Strong floods are continuing to affect Thailand, with provinces in the North and Northeastern areas of the country hit especially hard.
In Phichit province, the level of the Nan river remains high. Floods have breached part of the dyke and run into the urban area. To make local residents more nervous, swift currents carried away many sand bags from the banks.
Water in another river in the province is also rising, flooding 12 villages. Water is more than two meters deep on some roads.
In nearby Sukhothai province, flooding has cut off several villages. Officials have had to distribute life jackets to hundreds of villagers by boat.
In northeastern Nakhon Phanom province, the flooding is receding as rain gradually stops and the level of the Mekong river falls. But farmland is still inundated in several counties.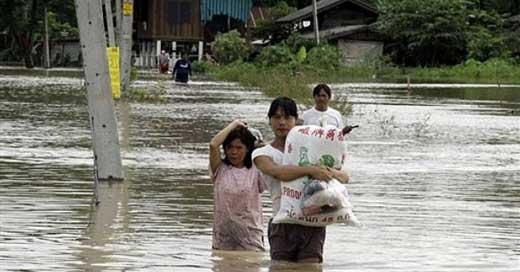 Residents with their belongings wade through the floods in San Kampaeng district in Chiang Mai province, northern Thailand. The flood caused by tropical storm Nock-ten that swept past Thailand's north and northeast early this week and made wide spread of the rain in the region.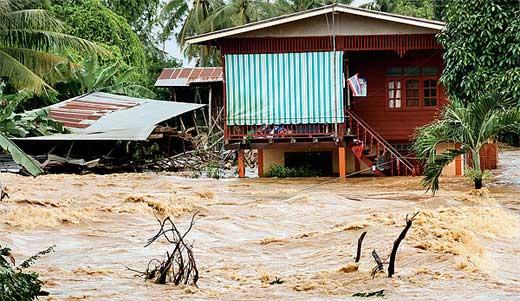 Raging floodwaters rip through a village in tambon Wang Thong of Si Samrong district, Sukhothai. The province is one of 16 hit by widespread floods resulting from Tropical Storm Nock-ten.
Editor:Liu Fang |Source: CNTV.CN