Watch Video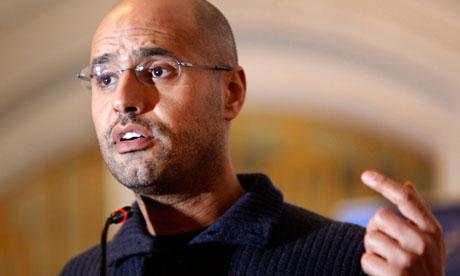 Play Video
Let's have a look at the profile of Muammar Gaddafi's second son Saif al-Islam Muammar al-Gaddafi.
Saif al-Islam Muammar al-Gaddafi is the second son of Muammar Gaddafi and his second wife Safia Farkash.
Born in 1972, Saif studied Engineering Science at Tripoli's Al Fateh University.
Later he earned an MBA from an Austrian University and was awarded a PhD from the London School of Economics.
He is an architect with his own architectural agency in the Libyan capital Tripoli.
Saif often performs public relations and diplomatic roles on behalf of his father.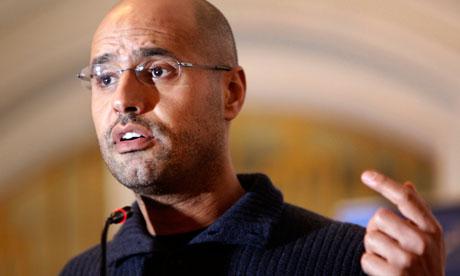 Saif al-Islam Gaddafi, son of Libyan leader Muammar Gaddafi speaking to the media. Photograph: Ben Curtis/AP
He also calls for political reforms within the context of the system of Jamahiriya, or a state of the masses.
He has been mentioned as a possible successor to his father, although he has denied this.
In February 2011 when the unrest in Libya began to escalate, Saif made an speech on Libyan state TV.
In it, he blamed the disturbance on tribal factions and Islamists acting on their own agendas.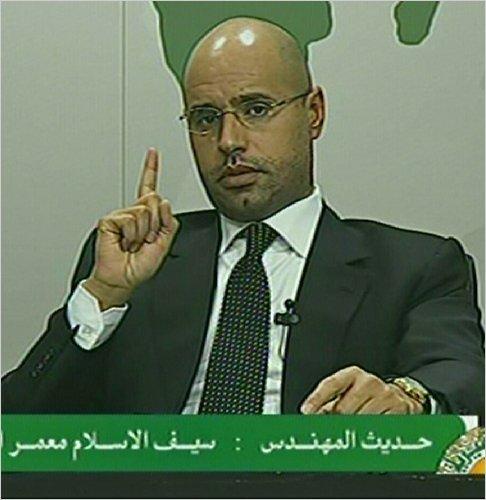 Saif al-islam Gaddafi addressing Libya on television.
He promised reforms, and said the alternative would be civil war leading to no trade, no oil money, and the country being taken over by foreigners.
He promised tens of thousands dead if protests continued, and "a river of blood".
Later, in an interview with an ABC news reporter, Saif denied his father's regime is killing civilians.
Editor:Li Wanran |Source: CNTV.CN