Watch Video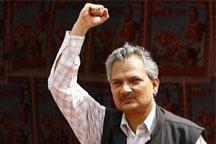 Play Video
Babu Ram Bhattarai, the Unified Communist Party of Nepal's Maoist Vice Chairman, has been elected the country's new Prime Minister. Bhattarai becomes Nepal's fourth prime minister since the Constituent Assembly was formed in 2008. Chai Rong has the story.
Bhattarai defeated his opponent, Congress leader Ram Chandra Poudel, by 340 votes to 235.
He must now form a coalition with members of the smaller parties that supported him in Sunday's vote.
The two other major parties, Nepali Congress and the Communist Party of Nepal, have opted to stay out of the coalition.
Following his victory, Bhattarai spoke about the priorities for his administration.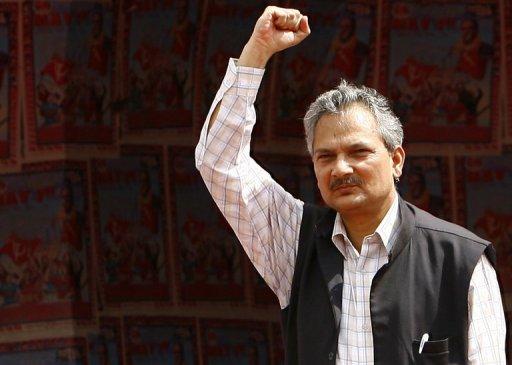 Baburam Bhattarai raises his fist in a salute during Republic Day in Kathmandu last year (AFP, Prakash Mathema)
He said completing the peace process and preparing the new constitution were at the top of his agenda, along with providing relief to the population.
Sunday's vote was triggered by former Prime Minister Jhalnath Khanal's resignation on August 14th, after he failed to make progress in drafting a long-delayed constitution.
Bhattarai's appointment is being seen as an easing of the country's political impasse.
Bhattarai is widely recognized for his political and intellectual activism. He was Nepal's first finance minister in 2008, in the Prachanda government.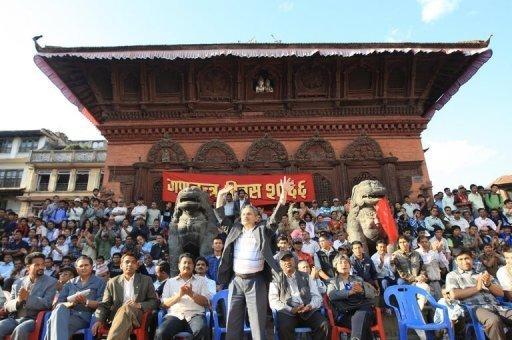 Unified Communist Party of Nepal (Maoist) senior leader Baburam Bhattarai greets the crowd during celebrations of the first anniversary of Republic Day in Kathmandu on May 29, 2009. The 240-year old Hindu monarchy was abolished by the 601-member constituent assembly a year ago making Nepal the world's youngest republic. AFP PHOTO/Prakash MATHEMA
Editor:Li Wanran |Source: CNTV.CN