Watch Video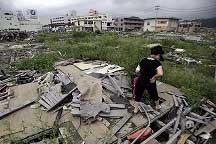 Play Video
Reconstruction work in the earthquake-struck region in Japan is still facing many difficulties. The government is considering relocating evacuees to higher ground which hasn't been affected by the tsunami.
It's been half a year since the devastating earthquake jolted Japan's northeast cost. The immense tragedy left more than 90 thousand people homeless. As winter approaches, where all the evacuees are going to stay, becomes a top issue for the newly assembled Japanese cabinet. The Miyagi Prefecture Government is planning to exploit land on top of the mountain. This is a main part of the measures taken to separate "industry and living". But many residents want to return to their original homes.
Many of the locals used to run seaweed farms and small hotels, all wiped out by the waves. They say the move would make it too difficult to go back to their former trades and get their life back on track.
A local resident said, "Fishermen are born to live with the sea. How I wish to go sailing again!"
Evacuees also say the relocation will cost money they don't have.
A local resident said, "The government will not pay for the relocation. It's all going to come out of our own pocket. What if we don't have enough money? Where are we going to go?"
Inadequate funding is a major obstacle for the relocation project. The Noda government has not yet put forward any economic support policies. Rebuilding Miyagi remains a problem to be solved.
Related stories
Editor:Liu Fang |Source: CNTV.CN