Watch Video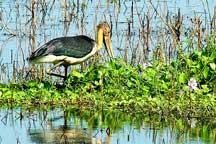 Play Video
Greater Adjutant Stork birds in the eastern Indian state of Assam are now in danger of becoming extinct.
In light of this, biologists are making villagers aware of the importance of the birds and are optimistic that their number could increase in the near future. Efforts are being made by the local population to protect the endangered birds.
Biologists have visited the Kamrup district of Assam and tried to educate the locals to protect Greater Adjutant Stork birds. They explained to them that it was inappropriate to cut the trees where these birds made nests.
Purnima Devi Barma is one of these biologists. She says locals consider the bird unclean because it is a carnivore, feeding mainly on garbage and offal. It took a lot of tutoring to explain it to the villagers about the value of these endangered birds. As a result, some villagers have welcomed these birds and don't really mind their grimy nests in their premises.
Purnima Devi Barma said, "The nests of these birds are near villages, in the non-protected areas and on people's private property. So, the problem is that people think it's a non-hygienic bird and that stands in the way of conservation. Our role here is to explain that they should treat these birds like their children as they only visit this place for six months."
Barma says the local administration provided them with all kinds of assistance.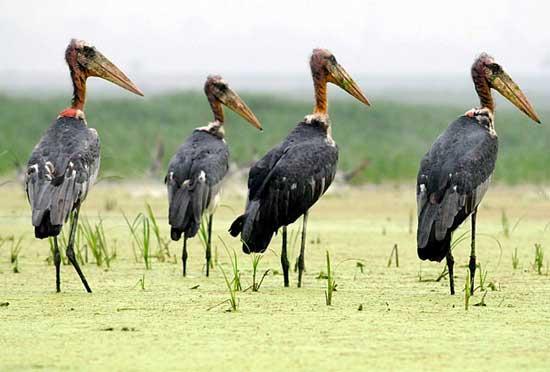 Greater Adjutant Stork birds (File photo)
Purnima Devi Barma said, "The government should take steps, and even NGOs like us and institutions can help the government. We all should sit down and come out with a conservation action plan. We should discuss what could be done practically. I am sure it will help conservation and the population of the bird would increase."
The global population of the Greater Adjutant stork is likely to be around 900-1,000, with the Bramhaputra region alone home to about 700 of them. It is listed as an endangered bird on the International Union for Conservation of Nature red list of threatened species. Hopefully with protection from humans, their number will increase in the near future.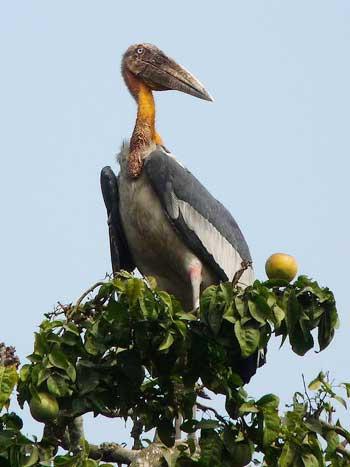 Greater Adjutant Stork bird (File photo)
Editor:Liu Fang |Source: CNTV.CN