Watch Video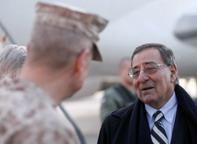 Play Video
Leon Panetta visited US forces in Paktika, about 50 kilometers from the Pakistani border. He told the troops that they have reached a turning point in the war.
The visit comes as the US is hoping to conclude a strategic agreement with Afghansitan to lay out, in principle, a US military presence after 2014. But that document has been held up by disagreemnt over miltiary night raids. Karzai wants to end them, but Western military officials say they are critical. Panetta has also demanded that Pakistan must do more to secure its side of the border.
The US Defense Secretary's upbeat assessment of the war comes against a backdrop of eroding relations with Pakistan. Islamabad imposed a communications blackout on the US-led coalition after NATO air strikes killed 24 Pakistani troops last month. And there has been an ongoing spate of high-profile attacks in Kabul and across the south of the Afghanistan.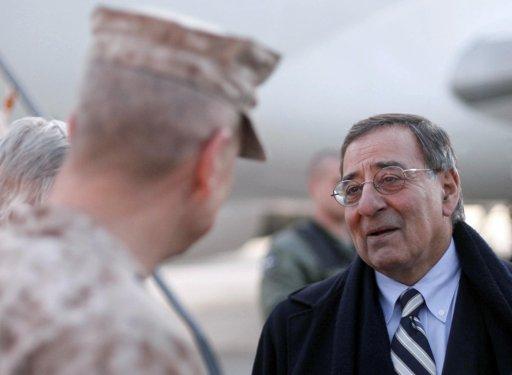 US Secretary of Defense Leon Panetta (R) is greeted by US Marine Coprs Gen. John Allen on his arrival in Kabul, Afghanistan, Dcember 13. Panetta told US troops they were winning the 10-year war in Afghanistan, during a visit focused on handing security to Afghans as US troops withdraw. (AFP Photo/Pablo Martinez Monsivais)
Related stories
Editor:Zhang Jingya |Source: CNTV.CN