A senior Iranian official has delivered a warning in response to economic sanctions being readied by the United States.
He says his country would retaliate against any crackdown by blocking all oil shipments through the Strait of Hormuz, a vital artery for transporting about one-fifth of the world's oil supply.
The declaration by Iran's first vice president, Mohammad-Reza Rahimi, came as US President Barack Obama prepares to sign legislation aimed at detering Iran from pursuing a nuclear weapons program.
If fully implemented, its effects could substantially reduce Iran's oil revenue. Iranian Navy Commander, Habibollah Sayyari, says on Wednesday Iranian armed forces is capable of enforcing the decision to close the Strait of Hormuz, but it is not necessary for now.
Iran threatens to close off Strait of Hormuz if sanctions widened
Iran had began a 10-day naval exercise in the area on December 24. Though Sayyari stresses that this drill did not include shutting the Strait.
Iran has expanded its nuclear activity despite four rounds of U.N. sanctions. These have been meted out since 2006, over its refusal to suspend sensitive uranium enrichment, and open up to U.N. nuclear inspectors and investigators.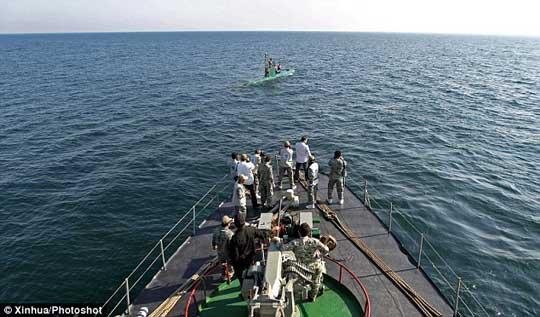 A submarine performs naval maneuvers on the Sea of Oman during naval exercises in
international waters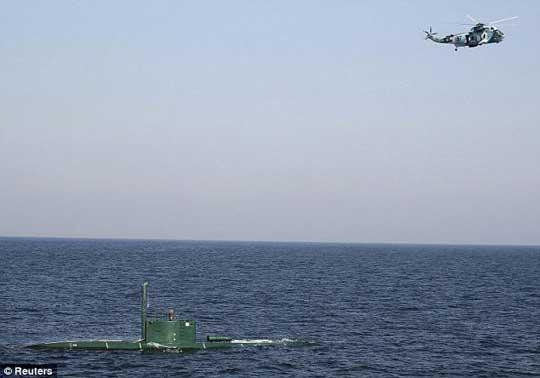 A military helicopter flies over a submarine during war games by the Iranian navy in the
Strait of Hormuz
Editor:Liu Fang |Source: CNTV.CN