Watch Video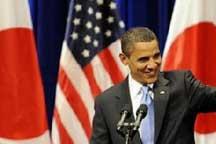 Play Video
Japan and the US have begun talks in Washington about Japan's participation in negotiations for the Trans-Pacific Partnership free trade agreement.
Around 20 detailed issues will be discussed, including Japan's liberalization of trade in all products and services and eliminating tariffs.
To join the TPP negotiations, Japan has to get the backing of nine countries, including the US. However, talks faced significant differences between the two trading giants earlier this month, because Japan's auto, agricultural and many other markets are closed to the US.
Japan has already held talks with four countries, and obtained their consent for its participation.
Four more countries are also likely to give their endorsements in the near future. So attention now focuses on the US's position.
Editor:Liu Fang |Source: CNTV.CN