Watch Video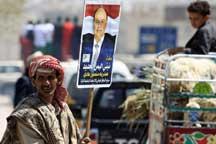 Play Video
People in Yemen across the country have finished voting for a new president. This comes following President Ali Abdullah Saleh signing a power transfer deal, and heading to Washington DC for medical treatment. Now vice president Abd-Rabbu Mansour Hadi is set to assume power, but boycotts and violence have marred the event. Han Peng takes a look.
Abed Rabbo Mansour Hadi is the only candidate in this vote. It marks the end of President Ali Abdullah Saleh's 33-year rule, and voters lining up at polling stations across the country expressed hope in the coming leader.
Hadi is the country's vice president. He took over power from Saleh under a Gulf-brokered power transfer deal signed by Saleh and the opposition last November, when the country was grappling with violent protests and uprising.
He vowed to revive the country's shattered economy and bring about a new future.
Abd Rabbo Mansour Hadi, Yemeni VP, said, "We come to this polling station, and on this day, we close a chapter and open a clean, white page in which to write the future of the new Yemen."
Hadi also promised to launch a national dialogue involving all political factions - an attempt to settle the political crisis that has dragged Yemen to the edge of civil war.
However, opposition groups have rejected the legitimacy of Hadi and the transitional government and called on voters to boycott the elections. Explosions and heavy gunfire were heard near several police stations and voting centers on the eve of the vote.
The likely future president hopes the vote will secure his legitimacy, as voters themselves hoping for peace and stability around the country.
Editor:Liu Fang |Source: CNTV.CN