Watch Video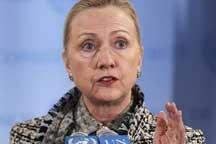 Play Video
The Obama administration says its strategy in Afghanistan remains intact despite the killing of Afghan civilians, allegedly by a US soldier. As many as 16 Afghans were killed, including nine children.
The US's top decision makers all spoke out in one voice: despite what's happening on the ground in Afghanistan, Washington is determined to continue its current strategy and plans.
Barack Obama said, "I have put us on a path where we are going to have this war over by the end of 2014. That our troops will be coming out, but will be coming out responsibly. In terms of our broader strategy it is still important for us to make sure that as we transition to Afghan lead we don't rush for the exits in a way that could end up leading to more chaos and more disaster."
The statement was echoed by Secretary of State Hillary Clinton.
Hillary Clinton said, "The United States is committed to seeing Afghanistan continue its move towards a stable, secure, prosperous, democratic state."
Defense Secretary Leon Panetta told reporters "war is hell", saying that terrible events MAY take place in any war. But soldiers at the base said there was no excuse for killing civilians.
Specialist Jared Richardson, US soldier, said, "I can't think of anybody in the world who'd say that going and killing 16, 18 civilians and children is OK, anywhere in the world. Much less when you're wearing that American flag and that US Army tag. It's just completely unacceptable."
The decade-long war in Afghanistan has spiralled into a series of missteps and violent outbreaks that have left the US and NATO missions in jeopardy.
Afghanistan, once the must-fight war for America, is now becoming a public relations headache for Obama, with voters showing increased frustration and Republican rivals accusing him of mishandling the war.
Editor:Liu Fang |Source: CNTV.CN