Watch Video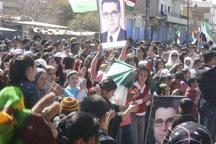 Play Video
Syrian opposition forces say government tanks shelled a neighborhood in the city of Hama following clashes between Free Syrian Army rebels and forces loyal to President Bashar al-Assad.
The shelling destroyed houses and left an unknown number of casualties in the neighborhood in the northeast of the city. Clashes were also reported in the southern province of Daraa and outside of Damascus.
A general view of Damascus, Syria, Thursday, March 22, 2012. Mounting
international condemnation of Bashar Assad's regime and high-level
diplomacy have failed to ease the year-old Syria conflict, which the
U.N. says has killed more than 8,000 people.
The fighting comes the day after the U.N. Security Council sent a united message to the Syrian government and opposition. The nonbinding statement called on both sides to immediately implement proposals by U.N.-Arab League envoy Kofi Annan to end the year-long bloodshed. U.N. Secretary General Ban Ki-moon said the Security Council's unanimous statement had sent a clear message to Syria that all violence must stop immediately to allow for the delivery of humanitarian aid.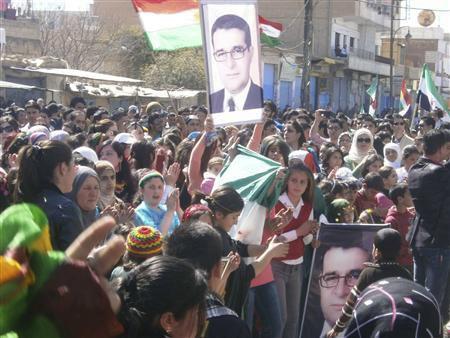 Demonstrators hold up a poster of the assassinated Kurdish leader
Meshal Al-Tammo during a protest against Syria's President
Bashar al-Assad, and celebrating Nowruz held by the Kurdish
community in Qamishli March 21, 2012.
Editor:Bai Yang |Source: CNTV.CN