Watch Video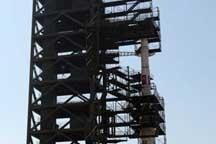 Play Video
The DPRK has reiterated that the country will launch an "earth observation" satellite this week, not a missile.
Jang Myong Jin, who's in charge at the Sohae launch center, says the Unha-3 rocket is around 30 meters long with a maximum diameter of 2.4 meters.
Unha-3 is too big to be placed underground or carried on any vehicle as is normally done for missile launches. He added such a big rocket can easily be intercepted by enemy, if it is used for missile launch. To show transparency, reporters were invited to the launch site to see the rocket as it was mounted on the launch pad.
The launch is to mark the 100th anniversary of the birth of DPRK founder Kim Il Sung.
Editor:Liu Fang |Source: CNTV.CN