Watch Video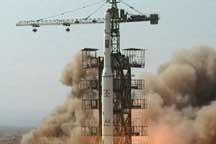 Play Video
Concern has been growing among some quarters of the international community, since the DPRK announced the launch. Nations including Japan, the US and South Korea have called on the DPRK to cancel the launch, raising fears that it could destabilize regional security. Matt Stuttard wraps up the reaction.
The announcement was like an arrow being placed on the bow.
It triggered a wave of criticism from some nations, concerned over the potential security impact on the Korean Peninsula.
The US, Japan, South Korea, as well as other nations, urged the DPRK to cancel the launch, warning that firing the long-range rocket would violate UN resolutions, and the DPRK's own promise to refrain from engaging in nuclear and missile activity.
Pyongyang says the rocket will only carry a weather observation satellite. But South Korea and the US insist the launch is a "cover", to disguise a long-range ballistic missile test.
South Korea's defense ministry has called the launch "a provocation" that threatens regional peace and stability, saying it will respond to any potential dangers. Along with the US, it says it will monitor the launch and the movement of the satellite.
Kim Min-seok, spokesman of S. Korean Defense Ministry, said, "The launch is a provocation that threatens the peace and stability of the Korean peninsula and northeast Asia. We are fully prepared to protect the South Korean people and respond firmly against any acts of provocation."
Japan has gone a step further, deploying interceptor missiles, and saying it will shoot down any parts of the rocket that enter Japanese airspace.
Osamu Fujimura, Japanese chief cabinet secretary, said, "The Japanese government maintains the view that any launch of a missile, even when described as a satellite launch, is in violation of UN Security Council resolutions. We're currently making various preparations in case of any contingencies."
Meanwhile, China has expressed concern over the situation, calling on all parties to take a broad and long-term perspective, remain calm and exercise restraint. China says proper solutions must be found through diplomatic channels and by peaceful means.
Editor:Liu Fang |Source: CNTV.CN