Watch Video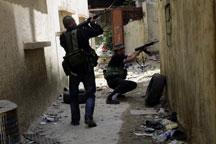 Play Video
Clashes between pro and anti-Syrian regime supporters have resumed in Lebanon's northern city of Tripoli, leaving at least five dead and 12 wounded.
The clashes came after disagreements regarding the crisis in Syria. The Lebanese army has sent reinforcements to the city, but intermittent clashes are continuing with gunmen shooting at each other with automatic rifles. Heavier weapons, like rocket-propelled grenades, have also been fired.
The fighting highlights how easily trouble in Syria can raise tensions in Lebanon, which share a complex web of political and sectarian ties and rivalries.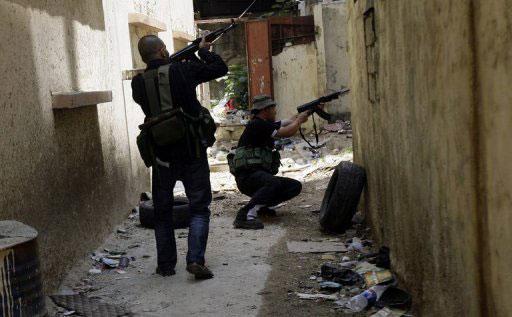 Lebanese Sunni Muslims gunmen are seen in the Bab al-Tebbaneh neighbourhood
of the northern Lebanese city of Tripoli. Syrian troops have attacked a
central rebel bastion, with dozens reportedly killed across the country,
as the EU slaps fresh sanctions on Damascus.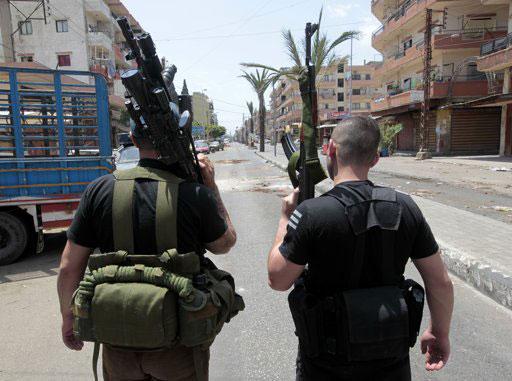 Two Sunni gunmen stand in the middle of Syria Street which divides the Sunni
and Alawite areas, in the northern port city of Tripoli, Lebanon,
Sunday May 13, 2012.
Related stories
Editor:Bai Yang |Source: CNTV.CN