Watch Video
Play Video
The White House has confirmed the death of al Qaida's second-in-command, Abu Yahya al Libi in Pakistan. It said that he played a critical role in the group's planning against the West, and his death will greatly weaken the core leadership of al-Qaida.
A major blow to extremist network al Qaida, white House spokesman Jay Carney confirmed the death Abu Yahya al Libi. Carney described al Libi as an operational leader and a "general manager" of al Qaida. He said al Libi had a range of experience that would be hard for al Qaida to replicate and brings the network closer than ever before to its ultimate demise.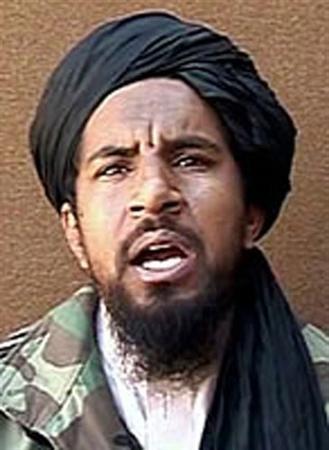 The US has announced that Libyan-born top al Qaeda
leader, Abu Yahya al Libi,was killed in a US drone
strike in Pakistan earlier this week.
Jay Carney, Spokesman, White House, said, "His death is part of the degradation that has been taking place to core al Qaida during the past several years. And that degradation has depleted the ranks to such an extent that there is now no clear successor to take on the breadth of his responsibilities and that puts additional pressure on al Qaida's post-bin Laden leader, (Ayman) al Zawahiri, to try to manage the group in an effective way."
Carney would not say how al Libi was killed, but one American official, speaking on condition of anonymity, said it was in a drone strike on Monday morning. Pakistani officials said previously that eight militants died in a drone strike in the Pakistani village of Khassu Khel in the North Waziristan tribal area. And they said Al-Libi was in the house when it was hit.
A U.S. official says Abu Yahya al-Libi was killed in an
American drone strike on a home in Pakistan, the latest
in a series of commanders killed in the aerial campaign
following Osama bin Laden's death.
Al Libi was the latest in the dozen-plus senior commanders removed in the clandestine US war against al Qaida since Navy SEALs killed Osama bin Laden. He was captured in 2002 and held by US Forces at the Bagram Air Base in Afghanistan until he escaped in 2005. Al Libi was one of thousands of men from around the Muslim and Arab world who flocked to Afghanistan in the 1980s to fight the Soviet Union. He later went to Mauritania for advanced religious studies which he then used in repeated videos and other al Qaida outreach projects designed to attract followers and justify the group's deadly tactics.
Editor:Bai Yang |Source: CNTV.CN