Watch Video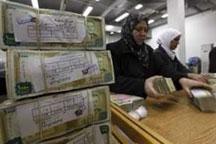 Play Video
16-months of violence in Syria has caused the deaths of thousands turned thousands more into refugees and left many towns in ruins. It's also taken a heavy toll on the country's economy, particularly in the capital, Damascus as CCTV's Matt Stuttard explains
An economy reeling under violence.
As in Egypt and Tunisia before it, tourism in Syria has fallen dramatically.
International sanctions have slowed trade.
Hotel bookings were reported to have hit record highs in early 2011. But that was before violence began scaring tourists away.
This Damascus hotel owner talks of glamorous days gone by, when foreign celebrities would visit. He shows a picture of himself posing with American actors Brad Pitt and Angelina Jolie.
But now the hotel is struggling to survive.
Fayez Al-Midani, Damascus Hotel Owner, said, "I'm very ashamed to say it, but we currently only have 3 or 4 percent occupancy. We have two hotels, but I've had to close one of them because of this crisis."
And he's had to drop his prices too.... from 250 US dollars per night to just 75.
In contrast, prices for basic commodities in Damascus have increased dramatically.
The fighting has disrupted transport routes bringing supplies to the city -- supplies already hit by sanctions on imports.
Many businesses have been forced to close.
It's all creating a dire economic situation -- unofficial figures put Syria's unemployment at more than 30 percent.
Damascus pharmacist Mazen said, "It's obviously affected the Syrian economy. A lot of Syrian companies tried to keep their employees, to keep the salaries, keep the bonuses. But you know, with these sanctions, it's really hard to do those things."
With no sign of a let up in the violence, Syria could soon be faced with an economic crisis -- something to rub salt into the wounds of a country who's people have already taken their fair share of suffering.
Editor:Zhang Jingya |Source: CNTV.CN