Watch Video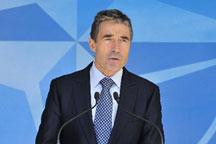 Play Video
Turkey has accused Syrian forces of firing at a second Turkish plane which was searching for its downed F-4 fighter jet. The second plane apparently emerged unscathed.
The latest incident has worsened the already tense relations between the two sides. Meanwhile, NATO has held a press conference affirming its strong support for Turkey. Fintan Monaghan takes a look.
Ambassadors from NATO's 28 member states gathered in Brussels to formulate a response to Syria's downing of a Turkish jet. Following the meeting, NATO Secretary-General Anders Fogh Rasmussen expressed strong condemnation of Syria's actions, saying NATO would support Turkey in its response to the incident.
Syria's Foreign Ministry says its air defenses had to react immediately, condemning the Turkish fighter's entry into their airspace as a clear breach of Syrian sovereignty. They also claim the plane was downed, not by radar guided missiles, but by anti-aircraft fire.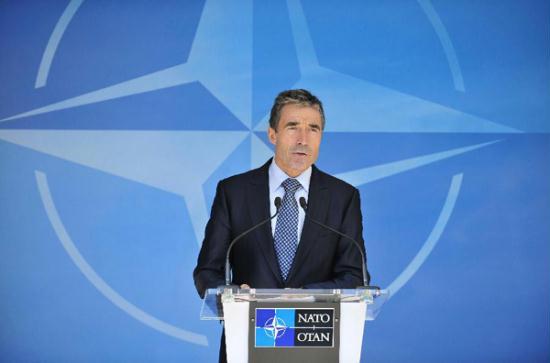 NATO Secretary General Anders Fogh Rasmussen addresses a press briefing after
a meeting called by Turkey to discuss Syria's downing of its plane at NATO
headquarters in Brussels, Belgium, June 26, 2012. Rasmussen on Tuesday
condemned the shooting down of a Turkish military jet by Syria last week
"unacceptable". (Xinhua/Ye Pingfan)
Jihad Makdissi, Spokesman of Syrian Foreign Ministry, said, "The holes that appeared on the tail of the plane show that it was really shot by a land cannon and not by missiles. If the aircraft was over international waters, we would have used the missiles and not a land anti-aircraft gun whose maximum range is 2.5 kilometres."
Turkey says the incident will not go unpunished.
The government has ruled out going to war, but say Turkey is determined to protect itself.
Turkish Prime Minister Tayyip Erdogan said, "The rules of engagement of the Turkish armed forces have changed in accordance with this new state. Every military element approaching Turkey from the Syrian border and representing a security risk and danger will be assessed as a military threat and will be treated as a military target."
With the second biggest army in NATO, Turkey has been one of the most ardent critics of the Syrian government since the country has been slipping into violence unrest. Prime Minister Tayyip Erdogan, previously a close ally of Syrian President Bashar al-Assad, has repeatedly called in recent months for the Syrian leader to step down.
So far, more than 30,000 Syrian refugees have crossed the border into Turkey. The country is also giving shelter to the rebel Free Syria Army and opposition Syrian National Council which is based in Istanbul.
Editor:Zhang Jingya |Source: CNTV.CN