Watch Video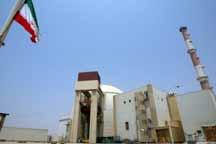 Play Video
Technical experts from Iran and the five permanent members of the UN Security Council plus Germany are meeting in the Turkish city of Istanbul for talks on Tehran's nuclear program. The low-level meeting on Tuesday aims to explore a common ground for a return to fully-fledged talks.
Hasan Ozertem with Int'l Strategic Research Organization said, "To implement the roadmap of peacefully resolving Iran nuclear issue, all relevant technical issues must be clarified first. Discussing the technical issues mainly relies not on politicians but on the nuclear experts. The experts will decide what measures should be taken, which activities should be controlled and what Iran can compromise. "
The technical talks come after three rounds of nuclear talks earlier this year failed to produce a breakthrough. Some analysts believe resolving technical problems is the basis for political talks. They say not only Iran, but also the West, should make some compromises in the talks, such as providing Iran with nuclear fuel for medical purposes.
Analysts also warn that the delay of resolving the Iran nuclear issue has pushed global oil prices up and threatened the security of the Hormuz Strait and the Middle East. The US and its allies have suspected Iran's nuclear program is aimed at developing atomic weapons. Iran denies the allegations and insists its program is designed solely for peaceful purposes.
Related stories
Editor:Zhang Dan |Source: CNTV.CN