Watch Video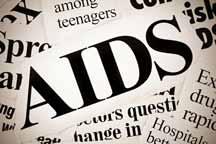 Play Video
Compared with some other countries in the world, the number of people infected with HIV/AIDS in Japan is low. But experts warn that public awareness has to be strengthened to maintain the low infection rate.
Most Japanese people are aware that HIV and AIDS is an international concern and a threat to global human security. Satoko Itoh from the Japan Center for International Exchange says the country's interest is high and it is reflected in the funds from Japan.
Satoko Itoh said, "This year, Japan has contributed 340 million US dollars to the Global fund. Even though Japan's fund to Official Development Aid as decreased, its contribution to the Global fund has been increasing"
However, contrary to Japan's high interest in tackling the international epidemic, it's public awareness seems to be a different story.
Although by comparison, Japan's statistics are low, experts are concerned that public awareness has reduced considerably. Constant awareness programs and education is needed to maintain a low infection rate.
Satoko Itoh said, "The awareness of HIV is very low in Japan, but I think awareness is more common in other East Asian countries"
Junko Araki, who runs a community center for the prevention of HIV and Aids in Tokyo's red-light district, says the general public thinks it is a problem only in the gay community.
Junko Araki said, "The majority of the general public here thinks it is over or it has nothing to do with them or is happening outside their circle. School education does not talk much about it anymore. I think there is a high possibility that it might increase in the future"
Statistics shows a steep curve of newly infected from hundreds to thousands of people every year. And it is said that the infection rate through heterosexual intercourse is also increasing
Junko Araki said, "We have to let the public know that the epidemic is amongst us. We have to make people aware that it is real, it is not over, it is getting worse, and it is everyone's problem.
Experts in Japan agree that more than ever, the country needs to strengthen its public awareness programs, and deal with the imminent problem at home. Even while continuing to partake in international efforts to fight the global epidemic.
Editor:Zhang Dan |Source: CNTV.CN