Watch Video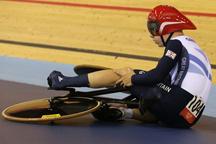 Play Video
In this year's London Games, the judges are being put under such spotlight as never before. Since the opening, the Games has been shadowed by clouds of controversial judgements. Some of which have led to medals changing their owners.
A rollercoaster first day, it started with South Korea's Park Tae-hwan surrendering his 400 meters freestyle title in the pool after a shock disqualification. A protest later, governing body FINA back-tracked on the referee's decision that it was a false start. FINA said the unusual reversal was based on the recommendation of its technical swimming commission, but provided no further details.
The men's gymnastics team final was marred by a judging upheaval that initially put Great Britain in silver and Ukraine in third. But the Japanese lodged an inquiry into the pommel horse score awarded to Kohei Uchimura after the Japanese team's final rotation. For more than 10 minutes, the judges deliberated. Then they delivered their verdict. Japan, once relegated to fourth place, finished the night as the silver medalist.
In the women's epee, Shin A-Lam sat tearfully on the fencing strip, awaiting a decision after a chaotic end to her semifinal against Germany's Britta Heidemann. Shin thought she was through to the final. But the clock was then reset from zero to one second, and she lost. After hour long discussions while she stood her ground on the piste, she lost her bronze medal contest as well.
In cycling, Germany ended up with gold in the women's track cycling team sprint, after original winner China was bumped to second for a takeover infringement. The Chinese team's coach said Friday that Guo Shuang and Gong Jinjie were robbed of a gold medal with their disqualification.
Also in cycling, Britain keeps its top spot in the men's team sprint, despite damning admissions from gold medallist Philip Hindes. Hindes and fellow Britons Chris Hoy and Jason Kenny beat France in the final. But the 19-year-old said after the race that he had crashed on purpose to get the race restarted. The International Cycling Union confirmed the result was not in question.
Related stories
Editor:Bai Yang |Source: CCTV.com