Watch Video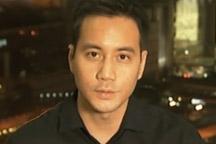 Play Video
China and Indonesia have agreed to improve bilateral relations while settling several political issues. During a meeting between Indonesian President Susilo Bambang Yudhoyono and visiting Chinese Foreign Minister Yang Jiechi in Jakarta, Yang said further strengthening China-Indonesia strategic cooperation not only conforms to the fundamental interests of both countries, but serves as a role model for the region. Full story>>
For more details on the Chinese Foreign Minister's Southeast Asian visits, let's cross live to our correspondent Andy Saputra in Jakarta.
Q1: The 2nd Indonesia - China Joint Commission was meeting today, what were the topics discussed?
Q2: The South China Sea issue has also been a major talking point today, what has been the result of the talks?
Related stories
Editor:Wang Chuhan |Source: CCTV.com