Watch Video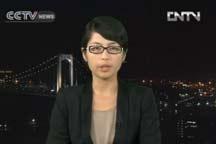 Play Video
Japan in total arrested 14 Chinese activists on Wednesday including seven who landed on the Diaoyu Islandsat around 5:30 p.m. local time on suspicion of illegal entry, and would later detain the vessel, according to police from Japan's Okinawa. Full Story >>
For more on the arrests, we're joined by our correspondent Gu Xuejia in Tokyo.
Q1: You've been following the events on the arrest of the Chinese activists. Can you tell us more about it?
Q2: Japanese Prime Minister Noda is reacting very firmly and will cite the relevant Japanese law in any proceedings against the Chinese activists. What's your take on his reaction and what penalty would the activists face?
Related stories
Editor:Zheng Limin |Source: CCTV.com