Watch Video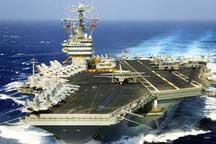 Play Video
South Korean and US militaries have begun an annual joint exercise to test defenses against potential security threats.
More than 30,000 US troops and 56,000 South Korean troops are taking part in the drill, known as Ulchi Freedom Guardian. According to the commander of the US forces in Seoul, the drill is a key exercise in strengthening the readiness of South Korean and US forces.
The commander says it's based on realistic scenarios and enables them to train on essential tasks with a "whole governmental" approach. Representatives from Switzerland, Australia, Canada and other nations selected by the United Nations will supervise.
The drill is scheduled to end on August the 31st. Next year, the drill will be commanded by the South Korean side.
Editor:Zhang Jianfeng |Source: CCTV.com