Watch Video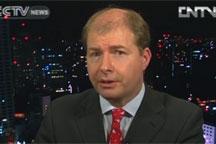 Play Video
Japan's lower house has adopted a resolution to protest against South Korea's recent activities on islands claimed by both countries, as well as South Korean President Lee Myung-bak's comments on the Japanese emperor.Full Story>>
For more information, we're joined by our correspondent Vincent Touraine in Tokyo.
Q1. The move by Japan's lower house time is read by many as a strong protest. It's different from Japan's previous attitude, which was more moderate and mainly seeking a negotiation. What do you say?
Q2. Despite the territorial dispute, Noda said he is still looking for a stable relationship with South Korea. Is this possible?
Editor:Wang Shuo |Source: CCTV.com