Watch Video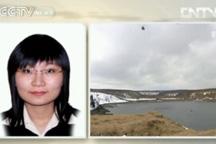 Play Video
Two Russian navy vessels have left Russia's Far Eastern city of Vladivostok, heading to the disputed Southern Kuril islands in the Pacific, which are known as the Northern Territories by Japan. Full story >>
For more on this, we are joined on the line by Su Xiaohui, an assistant research fellow at the China Institute of International Studies.
Q1. Hello, Professor Su, how will the islands dispute between Japan and Russia develop? And what is the impact on the bilateral relations between Japan and Russia?
Q2. Recently, tensions between Japan and its neighbors have been escalating rapidly, do you think these islands disputes will affect Prime Minister Yoshihiko Noda's political prospect?
Related stories
Editor:Zhang Dan |Source: CCTV.com