Watch Video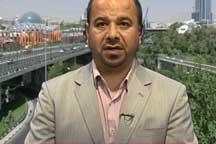 Play Video
The 16th Non-Aligned Movement Summit has entered its final day. The NAM summit meeting opened on Thursday, under the theme of "Lasting Peace through Joint Global Governance." Full Story>>
For more on the summit, we are joined by Ghanbar Naderi, a journalist with the Tehran-based Kahan International Newspaper.
Q1. Chinese representatives met officials from Iranian National Security council today on the sidelines of the summit. What did they talk about?
Q2. The Non-Aligned Summit will conclude very soon with a final statement. What is likely to be in that statement?
Editor:Bai Yang |Source: CCTV.com