Watch Video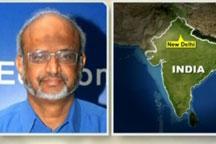 Play Video
Indian Prime Minister Manmohan Singh has defended his economic reforms, saying they are necessary to fight an economic slowdown in India. The reforms include allowing foreign supermarket giants to buy large stakes in India's retail sector. Full Story>>
For more on India's economic reform, we are joined on the line by M. D. Nalapat, vice-chair of the Manipal Advanced Research Group in New Delhi. Hello, Mr. Nalapat.
Q1: Do you think Prime Minister Singh's speech will help ease opposition from the public and opposition parties to the economic reforms?
Q2: Why are Indian people so against the reforms? Whose interests would be harmed by the reforms and who would benefit?
Editor:Bai Yang |Source: CCTV.com