Watch Video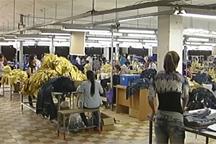 Play Video
By CCTV reporter Liu Ying
Phnom Penh, the capital of Cambodia, is rising from the debris of past wars and volatility. In today's episode of our special series Rediscovering Cambodia, Liu Ying finds out how the lives of local people have changed as a result of social stability and economic boom in the city.
Peace and vitality, this is the picture today's Phnom Penh presents to the rest of the world.
This ancient Asian city has entered an unprecedented period of economic boom, driven by a new wave of foreign investment influx. Much of it goes to the garment industry. Production lines churn out big global labels each day.
Liu Ying, Phnom Penh said, "In less than a decade, the garment industry has developed into Cambodia's biggest export and backbone industry. Many investors have shifted their factories from other places in southeast Asia to take advantage of the lower labor costs here. This has also provided a large number of jobs for local people."
Long Tida has been working in the garment industry for 14 years. Now she's a factory supervisor.
Long Tida, Garment Factory Supervisor said, "My salary was only 45 US dollars a month in 1998. Now I earn 500 US dollars a month. My life and living conditions are much better than before."
Cambodia's economy has been growing above six percent in recent years. This has both increased the incomes of the poor, and given rise to a burgeoning middle class.
Leng Zhulong opened Phnom Penh's first florist shop six years ago. Today he and his wife operate the biggest florist shop in the capital. He says peace and stability are the key to his success.
Leng Zhulong, Florist Shop Owner said, "There was war in our country a decade ago and the country was very unstable. Doing business was unthinkable then. Now our country is stable. People have jobs and enough money to buy things like flowers."
Such changes have brought more business for Leng Zhulong. Customers of his florist have been increasing over the years.
Customer At Florist said, "Today I'm going to be engaged. These flowers are for my engagement ceremony."
Leng Zhulong believes his flower business will become better and better in the future.
Liu Ying, Phnom Penh said, "Once suffering from wars and tribulations, today's Cambodia is full of scenes of peace and vitality. Just as this sculpture expresses, Cambodians hope to say goodbye to war forever. They look forward to and are trying to creat a more prosperous and better future.
Editor:Wang Shuo |Source: CCTV.com