Watch Video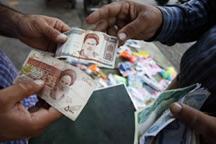 Play Video
Iran's currency has been rattling near bottom after a stunning free fall, losing 40 percent of its value against the US dollar in a week.
The rial has been losing value almost daily ,skyrocketing prices for imported goods and causing double-digit inflation. It's the result of western economic sanctions imposed over Iran's nuclear program that ave cut the country's export earnings from oil, undermining the central bank's ability to support the currency.
On Sunday, officials in Tehran opened a trade exhibition that included advanced engineering tools, heavy machinery and robotics in an effort to boost the country's other industries.
Last Wednesday, hundreds of protesters flooded central Tehran amid panic over the rial's drop, closing foreign currency exchanges and rounding up unlicensed money-changers.
Editor:Zhang Jianfeng |Source: CCTV.com