Watch Video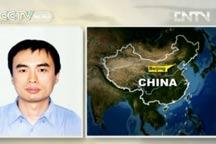 Play Video
For more on the Diaoyu Islands dispute we are joined on the phone with Xiong Lili from School of International Relations at the University of International Business and Economics.
Q1: Hi, Mr. Xiong. Japan's deputy Prime Minister, Katsuya Okada admits China and Japan have territorial disputes, but calls for both sides to solve the disputes through dialogue. What is your take on his stance?
Q2: Recently, US senior officials have been frequently visiting Japan and China on the Diaoyu Islands dispute. What do you think of the US's role in resolving disputes between China and Japan over the islands?
Related stories
Editor:Zhang Dan |Source: CCTV.com