Watch Video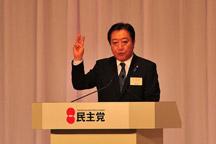 Play Video
With no let up in tensions between China and Japan, even an early election may not resolve the crisis.
Disputes over the Diaoyu islands in East China Sea, continues to haunt the China-Japan relationship without any prospects of settling the conflict soon.
Japan's government nationalizing the disputed islands only fueled anger in China, sparking large demonstrations.
Japanese economic leaders have voiced strong concerns that the political dispute is damaging the trade partnership, causing many firms from cutting investments to China.
Yan Lu, who has lived in Japan for over 20 years say, it is also affecting her business and hoping that it will be solved soon.
Yan says, "I don't think we will solve anything by just exchanging claims. Right or wrong both governments has to find means to settle the issue. The economic impact is too damaging and it is affecting our pockets regardless of our political beliefs."
There are large public criticism that Prime Minister Noda's diplomatic disabilities, has sparked the territorial issues.
An extraordinary diet session has just begun in the Japanese government. The Ruling and opposition parties are expected to debate on the timing of the next election. Possibly there may be a change in the government. But some analysts say the China – Japan relationship might even worsen depending on who takes the lead in the next government.
There are concerns that prominent candidates amongst popular Japanese politicians are somewhat conservative.
Seki Hei, professor in Takushoku university, says, "If there is an election there is a high possibility that LDP will take the lead as one of the ruling parties. Shinzo Abe might become a Prime Minister, and there is also Shintaro Ishihara who returned to national politics. It is very possible that the new government will have a harder stance on territorial issues than the Noda Government."
Professor Sekihei said that it is a Pandora's box opened at the wrong time. It will be hard for closure but without finding means to ease tensions, things will only get worse.
Seki Hei says, "There is no concession with territorial disputes. Both countries will continue to wage a war of attrition. Although there will not be armed aggression, one has to consider possibility that Japan and China might enter a form of cold war without a solution"
The territorial issues are a rare topic of discussions amongst Japanese and Chinese residents in Japan. But many expressed hopes there will be means to lessen the economic impact.
Editor:Zhang Jianfeng |Source: CCTV.com