Watch Video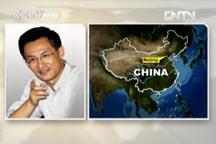 Play Video
Chinese Premier Wen Jiabao has attended the 8th Asia-Europe Meeting Summit in the Laotian capital Vientiane. Speaking in front of dozens of world leaders, Premier Wen delivered the keynote speech, calling for greater cooperation to tackle the world's challenges. Full Story >>
For more on the ASEM Summit in Laos, we are joined on the phone with Ju Jiandong from the School of Economics and Management at Tsinghua University.
Q1: Some analysts are expecting China to increase trade agreements with several neighbouring countries. Are the chances high for such a breakthrough?
Q2: The ASEM summit is taking place against the backdrop of Europe's continuing economic problems, with the 17 nation Eurozone still gripped by a financial crisis. And Asia is seeing a slow-down in key economies. Given this current climate, what are the prospects for furthering trade between China and the EU?
Editor:Zheng Limin |Source: CCTV.com