Watch Video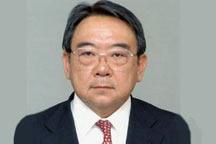 Play Video
The Japanese government will officially appoint Masato Kitera as the country's new ambassador to China on Monday, in a bid to ease tensions between Asia's two largest economies, heightened recently by the Diaoyu Island dispute.
The appointment of 60 year-old Kitera, marks the end of a months-long search for a successor to Uichiro Niwa. Kitera graduated from Tokyo University and started his career in the Japanese Foreign Ministry in 1976.
China says it hopes Kitera will play a positive role in repairing Sino-Japanese relations.
Editor:Zhou Minxi |Source: CCTV.com