Even as Australia's Governor-General visited parts of Australia affected by bushfires, the Premier of New South Wales has asked for compensation for the loss of properties due to a fire started by Australian military training exercises.
The premier made the comments based on reports that indicated one of the fires may have been started on a firing range during a live firing exercise.
The Defense Department has apologised for the incident. It has also released a report claiming that the military were operating on a day when temperatures were only 22 degrees and there were light winds.
The premier has questioned the report and asked for a real copy of it. He has also asked for further investigations into the incident.
Meanwhile, weather conditions in the Blue Mountains and Southern Highlands of New South Wales improved slightly giving firefighters a slight upper hand.
More than 200 homes have been destroyed in New South Wales since last Thursday, when fires tore through Sydney's outskirts.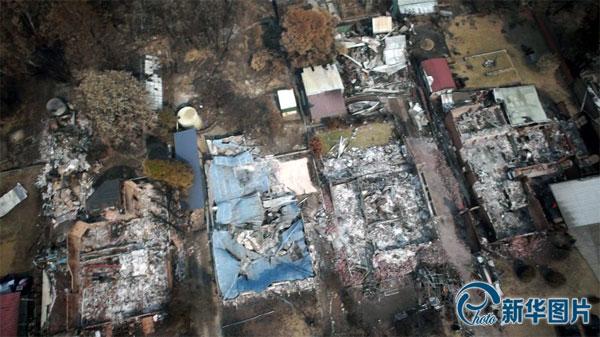 Aerial photography of Australia's bushfire. (Xinhua)
Related stories
Editor:James |Source: CCTV.com