Watch Video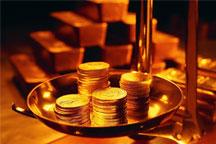 Play Video
On Sunday, China's central bank announced it will lift lenders' reserve requirement ratio by 50 basis points from May the 10th. It's the latest step in the central bank's campaign to mop up excess cash in the economy as inflation increases.
The People's Bank of China says the ratio for small financial institutions will rise to 14 percent. For larger financial institutions it will increase to 17 percent. But, the ratio for rural credit cooperatives and rural banks will remain unchanged at 13.5 percent.
It's the third rise of the deposit reserve ratio this year, amid growing concerns of asset bubbles and economic overheating. In January and February, the central bank raised the deposit ratio by half a percentage point each time.
China's consumer price index, the main gauge of inflation, saw a rise of 2.4 percent year on year in March, nearing the ceiling of 3 percent inflation this year that the government has set.
Experts say there is an obvious tendency of overheating. The reserve ratio hike is targeted at asset bubbles, especially those triggered by the surging property market.
In a statement, the central bank says a major task this year would be to strengthen liquidity management and keep an "appropriate" growth of money supply.
As for an interest rate hike, many analysts believe that a monitoring period would precede the increase. The central bank is very prudent as it would bring up production costs for domestic enterprises, and in turn hinder economic recovery.
Related stories
Editor:Du Xiaodan |Source: CCTV.com