Watch Video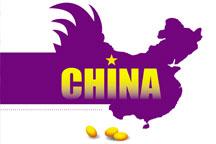 Play Video
China is improving its policy support, to encourage more foreign investment in the future. The State Administration of Industry and Commerce issued a notice Thursday to attract more overseas businesses.
Foreign investment has never been so attractive in China.
The State Administration of Industry and Commerce told a press conference that China will improve the overall investment environment, for foreign-invested enterprises.
The notice encourages foreign invested enterprises to upgrade to foreign enterprise groups. It allows parent companies and its subsidiaries to use the term of "Group" in the company title.
There's also good news for some wholly foreign-owned enterprises. If they have registered capital of more than 30 million yuan, and engage in service or high-tech industries, they're allowed to use "China" in their company title.
The new policies also encourage foreign enterprises to establish partnerships with Chinese companies, to optimize the foreign capital structure.
He Xunban, Official, State Administration for Industry & Commerce, said, "Those foreign investors who want to team up with Chinese firms to set up business in China will not need regulatory approvals from other commerce departments. They only need to send in the applications to us. Once we approved their requests, they will be able to apply for business registration. All the detailed rules have already been released."
The procedure of establishing a subsidiary will also be simplified. Foreign-invested enterprises and their legal branches can directly apply for other operating subsidiaries.
Editor:Zhang Jingya |Source: CCTV.com