Watch Video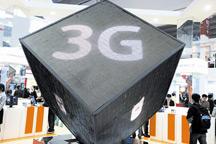 Play Video
May 17th marks World Telecommunications and Information Society Day. It's to raise the awareness of tools such as television, radio, mobile phones and the Internet.
One branch of the telecoms industry in China, the booming 3G market, is now developing on a fast track. According to figures from the Ministry of Industry and Information Technology, China's 3G users reached more than 18 million by the end of March.
China has seen an upward trend both in its 3G investments and subscribers in the first three months of 2010. It spent more than 6 billion yuan on expanding its 3G telecoms network in the first quarter. China plans to spend 95 billion yuan for the year. The three telecom operators spent about 21 billion dollars building their 3G networks last year, eager to bank on data services to fuel revenue growth. China Mobile continues to dominate the 3G field, with about 42 percent of all users subscribing to its network.
The Ministry of Information and Industry Technology says the 3G service had more than 4.8 million new subscribers in the first quarter of this year. It brings the total number of 3G users in China to more than 18 million.
The government issued the 3G license to Chinese telecom operators last year. It kicked off the 3G era in the world's largest mobile phone market. Since then, more than 367,000 3G base stations have been set up. The ministry said last month that China aims to have 150 million 3G mobile telecoms users by 2011, By then investment in 3G development should hit 400 billion yuan.
Editor:Zhang Ning |Source: CCTV.com