Watch Video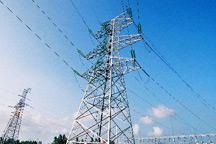 Play Video
An official with the National Reform and Development Commission has said that the government will subsidize grid upgrades. It's a move to help State Grids adopt a smart system while meeting the country's energy saving target.
China will vigorously develop renewable and nuclear energy to reach the 15 percent goal by 2020. China's State Grid says it will reduce carbon dioxide emissions by 10 and a half billion tons over the next decade by applying smart grid technologies. It will contribute more than 20 percent to the government's carbon reduction target. Large-scale building of the smart grid will begin in 2011.
The project is scheduled to be completed by 2020. Analysts say the smart grid could send electricity a longer distance with less waste. That's compared with conventional power transmission technology.
Editor:Zhang Ning |Source: CCTV.com