Watch Video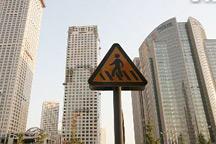 Play Video
Government policies to curb housing prices have been in place for a month. However, the policies only seem to be affecting transaction volumes, with little affect on prices.
In many big cities, home buyers are waiting to see what happens with the market. The number of sales have fallen rapidly. Fuzhou, capital city of Fujian Province, has seen transactions fall by more than 50 percent in the first half of May, compared with the same period of April.
A property developer said, "Previously, we could sell 20 units a week, now we only sell two to three units."
But the prices in Fuzhou have not dropped at all. The average house price in April rose by nearly half a percent on the previous month.
Other provincial capital cities like Lanzhou and Zhengzhou are experiencing a similar situation. Lanzhou's property trading center says fewer people are applying for mortgages.
An employee of Lanzhou Real Estate Trading Center said, "We only received three mortgage applications last Friday. Usually, we get seven or eight per day."
The average property price in Lanzhou is just above 5 thousand yuan per meter, almost the same as last month.
In Zhengzhou, capital city of Henan Province, transactions in second hand homes slumped by 60 percent in May year on year. However, prices are still climbing.
Zhao Xianling, official of Zhengzhou Admin. of Housing Security & Property, said, "The average price was 5 thousand yuan per square meter in April. But that has risen to 5,600 yuan in the past week."
Henan's Provincial government is now issuing more detailed measures to manage the real estate market.
Editor:Zhang Ning |Source: CCTV.com