Watch Video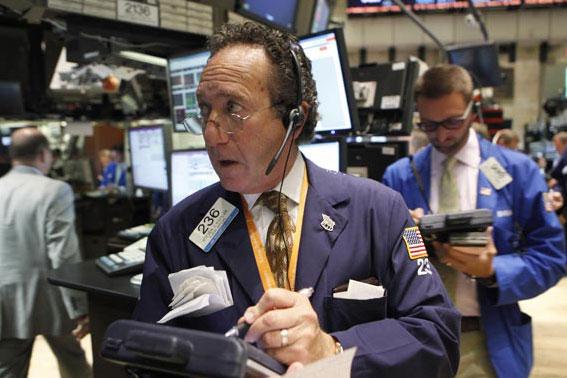 Play Video
US stocks staged a comeback in late trading on Monday, as bargain hunters snapped up beaten-down shares. It was a different story for European shares though. They ended lower, with miners weak as metals prices fell on a strengthening dollar. For more details, here is Conway Gittens from Reuters.
It was an ugly start to the week in the oil pits. Prices dropped to a five-month low on worries of a slowdown in Europe, concerns about Chinese demand and then there is the weak euro - making oil, which is priced in dollars, more expensive for foreign investors. Oil fell below $70 a barrel before ending just above that mark.
General Motors is staying on the road to recovery. GM turned a profit last quarter, putting it on track to return to a full-year profit for the first time since 2004.
But GM is still facing a bumpy road, says Rebecca Lindland of IHS Global Insight, Rece"Their biggest obstacle is the idea that people still don't necessarily see their products as world class - and many of them are. It's about getting the word out there and getting more people into the vehicles and experiencing them. So it is a real marketing challenge."
YouTube is five years old. The video sharing website's popularity seemingly has been unchallenged and undiminished during these years. YouTube says it now gets more than 2 billion video clicks a day. Google bought YouTube in 2006 for $1.65 billion.
Passengers getting ready to fly on British Airways can breathe a little easier. A UK judge blocked a planned five-day workers strike by cabin crew members set to begin on Tuesday. Unions quickly said they will appeal. Members are upset over pay and conditions.
A volatile day on Wall Street ended with a last minute push into positive territory.
In Europe a four-year low for the euro put pressure on stocks, but Germany managed to close higher.
Related stories
Editor:Zhang Jingya |Source: CCTV.com