Watch Video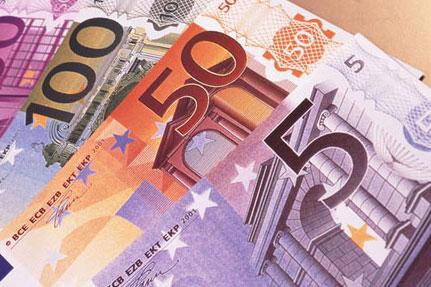 Play Video
As concerns grow that Europe's debt problems will hamper a global rebound, the euro, which is used by 16 countries in Europe, fell to a four-year low on Monday at 1.2328 US Dollars.
The euro traded near four-year lows on Monday amid warnings from European leaders. They say the loan backstop announced last week will not be enough to defuse market worries over the region's ballooning debt.
The plunging euro has been driving trading around the globe in recent days.
Sam Stovall, Analyst, Standard & Poor's, said, "They are selling out of the area that is of particular concern, that being the Euro, so by selling their euros, they are pushing down the value of that currency. They want to put their money elsewhere, so they typically move into what is typically regarded as a safe haven, that being the US dollar, and that therefore has been pushing up the value of the US Dollar."
Investors are also questioning whether steep budget cuts in countries including Greece, Spain and Portugal, will hinder an economic recovery in Europe and in turn, the US.
The austerity measures are required under a nearly one-trillion-US-Dollar bailout program the European Union and International Monetary Fund agreed to last week.
The rescue package provides access to cheap loans for European countries facing mounting debt problems.
Germany is pushing the other countries that use the euro to swiftly cut budget deficits as the only way Europe's battered currency union can restore confidence.
Editor:Zhang Jingya |Source: CCTV.com