Watch Video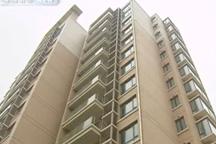 Play Video
Shanghai is planning tough measures of its own, to curb housing prices. One idea is to impose a commercial property tax on residential property, if the buyer is making their second home purchase. But the municipal government may not have the authority to do it.
First it was the central government, now it's local governments trying to curb housing prices. Shanghai is considering some of the toughest measures. But a spokesperson told Xinhua that Shanghai will firstly enforce the central government's measures. Although the final version of implementing measures hasn't been released yet, the Shanghai government is already drawing up its own policies.
Potential buyers are maintaining a wait and see attitude. Real Estate agents are preparing.
Lina Wong, the regional managing director of Colliers International, said, "We're expecting that the measures could be implemented. And we're expecting, in particular, at big cities such as Shanghai, to take tough stands to make property price reductions."
But Niu Xinwen, head of the press office with the State Administration of Taxation, says local governments have no authority to unveil any new taxes. Only the central government has the right to introduce new fees.
Analysts say the property tax might be redundant anyway, given the effect of the current policies is still unclear.
"Given the fact that the current market is not stable. I will encourage the government to wait, since the effect of the current policy come out. Instead of adopt another measure. Perhaps the property tax will be a ideal way for the future. But right now, the government would take a long-term view and wait the effect of the current policy to come out. " Lina said.
Analysts believe if prices drop to an acceptable level, then there'll be no need to adopt the policies. It's still unclear whether Shanghai will impose the tax.
Editor:Zhang Ning |Source: CCTV.com