Watch Video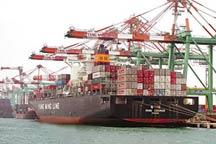 Play Video
Although China's export market is growing, experts say there is still a big challenge ahead to adjust the structure of export goods. Economic uncertainties are also threatening the recovery of exports.
Exports slowed last year, but the growth rate this year looks relatively encouraging.
But experts say the increase is merely a recovery. And that growth is likely to cool in the near future.
Huang Guohua, Statistics Department of General Administration of Customs said "The Chinese exports have not yet been affected by the depreciation of the euro, a fragile recovery of the global economy and doubts about the impact of Europe's debt crisis."
Huang also points out that domestic enterprises will have to withstand the additional pressures of increasing international commodity prices and raw material costs. That could further restrain exports.
Huang Guohua said "For example, the price of iron ore is expected to rise by 30 percent in the later half of this year. That will cause costs for steel manufacturing, ship building and home appliances to rise."
Businesses are now receiving more short-term orders.
And to that, Huang says enterprises should innovate and upgrade their products, cutting the number of low-margin exports.
They're also advised to raise additional value and strengthen competitive advantages.
Editor:Du Xiaodan |Source: CCTV.com